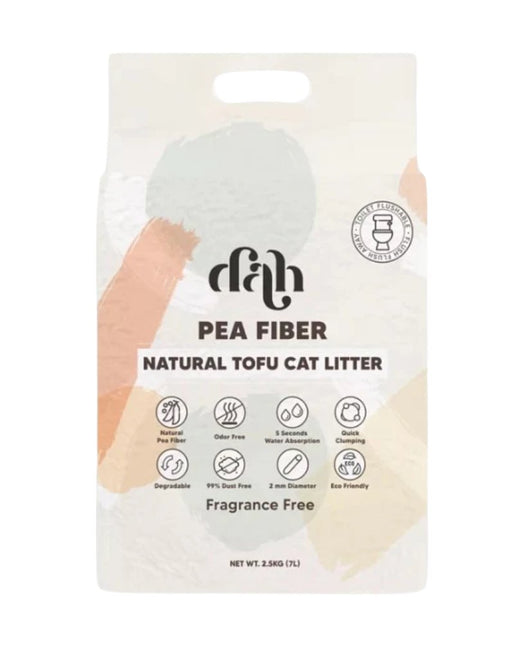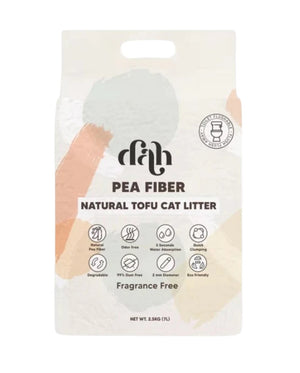 dah NATURAL TOFU CAT LITTER (7L)
dah
Regular price $79.00 HKD $63.20 HKD Sale
Highlight :
Made from Pea Fiber
Ingredients :
Pea Fiber,Corn Starch,Guam Gum
Product Features: Natural Ingredient,Good grade materials,safe for our furry friends,Toilet Flushable,See the clumps,scoop the clumps,then flush them away. Our formula is degradable and dissolved in water.
*Do not flush all at once.,Quick Clumping,The pea cat litter particles have many fibrous pores,which will quickly absorb water and swell when exposed to liquid.,Clump within 5 seconds,no sticky bottom,and easy to scoop.,99% Dust-free,Undergo multiple filtering processes. Keep your home spotless and mess-free. Most importantly,protecting the health of humans and cats​.,2mm Diameter,Comfortable size and texture to step on. Particles won't be stuck in the paw.,Product DetailsPacking: 1 bag,Item Weight: 2.5kg,Volume: 7L,Main Materials: Pea Fiber,Corn Starch,Guam Gum,Production date as shown on the package,storage period two years,Place of Origin: China,*Cat litter is vacuum-packed when dispatched. However,the vacuum may be deflated during the transportation process. The deflated vacuum packaging will not affect the quality of the cat litter.,*To avoid clogging,please do not flush too much cat litter into the toilet at once.,*It is recommended to clean the cat litter every day.
---