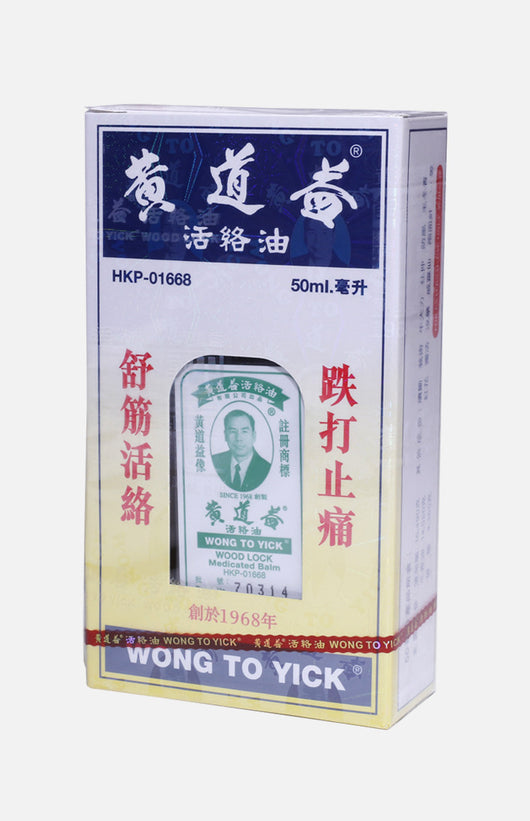 Wong To Yick Wood Lock Medicated Balm (50ML)
Wong To Yick
公價貨品
Regular price $60.00 HKD Sale
Highlight :
For the temporary relief of minor aches and pains of muscles and joints associated with simple backache, arthritis and strains
Spec.: 50ml/bottle
Ingredients :
Menthol, Methyl salicylate, Campho, etc.
Usage and dosage:1. Apply 2-3 drops of medicated balm to the affected area.2. Massage gently with the circle direction with the thumb for 15-20 minutes. Apply force from light to strong. Do not let the patient to be over-pain.3. Repeat 3-5 times daily till pain is relieved. Expiry date: 3 years. The specific date on the real object should be considered as final. Please follow the instruction on the product.
For external use only.
Information is for reference only. Refer to the instruction that comes with the product for details.
Hong Kong Registration No.: HKP-01668
---