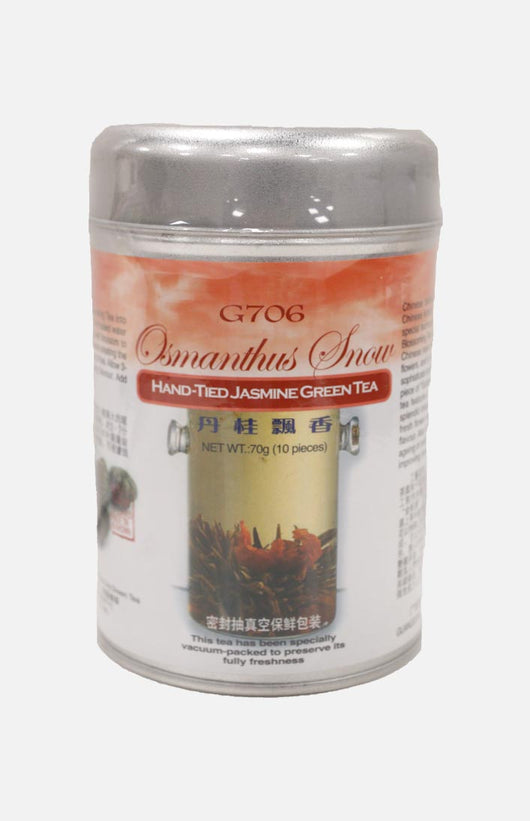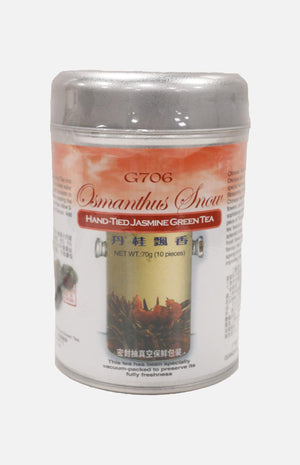 Golden Sail Brand Orange Osmanthus (Flower Tea)
金帆牌
Regular price $65.00 HKD $65.00 HKD Sale
Highlight :
Made of green teas and natural dry flowers, hand-tied with special technique. Enjoy the beauty of blooming flowers when brewing.
Gold mental by the International Tea Convention 2005.
Brewing Guide: Put 1 piece of this product into a tall glass tea cup, fill in boiled water at 90°C, the tea will blossom to flowers. Allow 3-7 minutes for infusing flavor. Add sugar if preferable.
Hand-Tied Jasmine Green Tea
70g (10 pcs)
Best Before: Printed on pack
Store in clean, ventilated, dry, odorless, and avoid direct sunlight
---