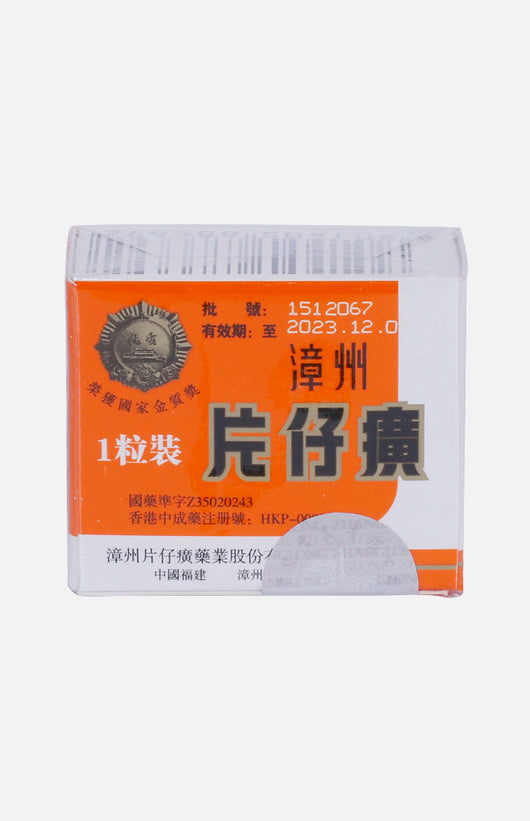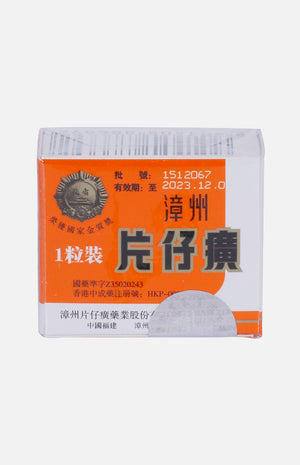 Zhang Zhou Pien Tze Huang (1 pc/box)
ZHANG ZHOU PIEN TZE HUANG
公價貨品
Regular price $1,380.00 HKD $1,180.00 HKD Sale
Highlight :
Clear away heat and toxicity, cool blood and remove blood stasis, relieve swelling and pain
First-class protected kind of Chinese medicines
National quality gold medal prize
Ingredients :
Calculus Bovis, Moschus, Snakes gall, Radix Notoginseng, etc.
Spec.: 1 troche/box Weight: 3g Usage and dosage: Take 0.6g each time; 0.15-0.3g for children aged under 8; 2-3 times or follow doctor's instructions. Expiry Date: The specific date on the real object should be considered as final. Please follow the instruction on the product.


Not for pregnant women. Used with caution in athletes and allergic people.
Above information is for reference only. Refer to the instruction that comes with the product for details
Hong Kong Registration No.: HKP-00820
---