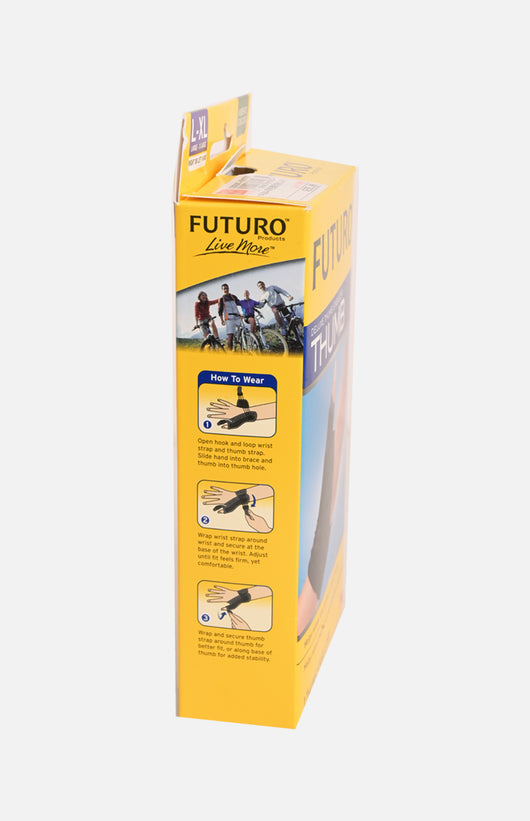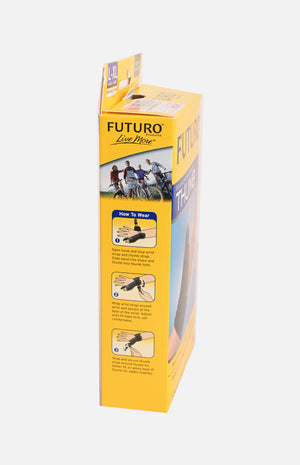 Futuro Deluxe Thumb Stabilizer Thumb (L-XL)
FUTURO - 3M
Regular price $0.00 HKD $270.00 HKD Sale
Highlight :
Helps stabilize the lower thumb joints
Helps relieve thumb joint pain associated with texting and gaming
Low profile allows for free movement of remaining fingers
Soft, breathable and durable materials
Easy to put on and take off
Size: Large / X-Large 6.5-8.0 in. 16.5cm-20.3cm
Helps relieve sore, aching or weak thumbs
Helps relieve thumb joint pain associated with arthritis
How to wear:
Open hook and loop wrist strap and thumb strap. Slide hand into brace and thumb into thumb hole.
Wrap wrist strap around wrist and secure at the base of the wrist. Adjust until fit feels firm, yet comfortable.
When to use:
Deluxe Thumb Stabilizer provides comfortable protection and moderate support for weak, aching or sore thumbs. It is also ideal for those experiencing arthritic symptoms, degenerative joint disease of the thumb, or pain associated with repetitive stress such as texting and gaming. Wear all day or during activities which lead to discomfort.
Wrap and secune thumb strap around thumb tor better fit, or along base of humb for added stability
If discomfort or pain results, persists or increases, discontinue use and consult a physician.
---