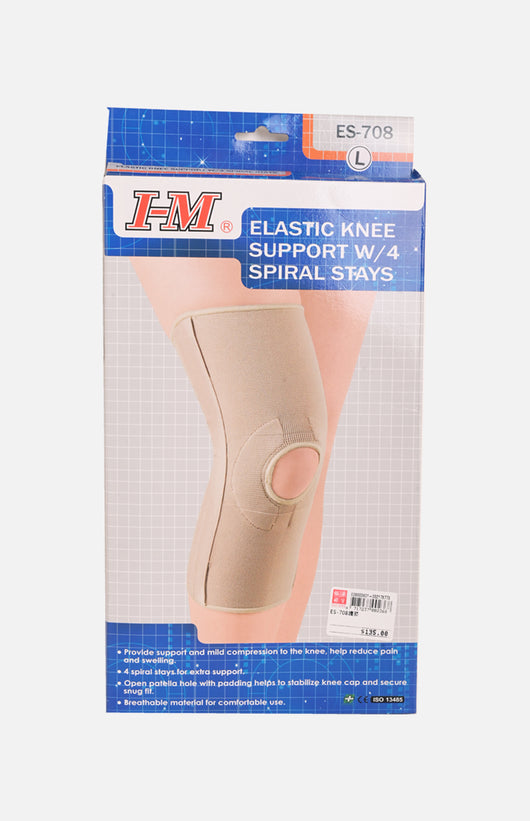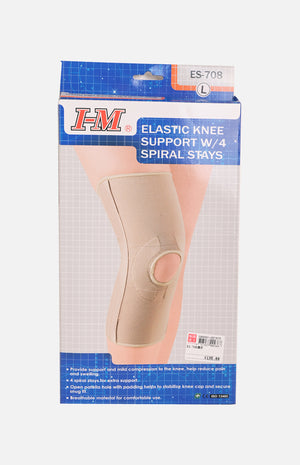 I-m Elastic Knee Support W/4 Spiral Stays Es-708
I-Ming Sanitary Materials Co. Ltd
Regular price $0.00 HKD $135.00 HKD Sale
Highlight :
Provide support and mild compression to the knee, help reduce pain and swelling
4 spiral stays for extra support
Open patella hole with padding helps to stabilize knee cap and secure snug fit
Breathable material for comfortable use
Material :
40% Nylon, 30% Steel, 11% Poly
Size: L ,Circumference: 38 cm-42 cm
This product is designed to provide flexible support and compression to the knee, it helps to reduce pain and swelling, provide mild stabilization to knee cap and protect knee joint from overexertion. 4 Spiral stays give extra support to weak knee joint, elastic knitting construction fits the knee snugly and keeps comfortable ventilation. It is ideal for knee care in sports or in daily activity
If rashes, hives, itchiness or any irritation occurs, discontinue use and consult a physician.
---