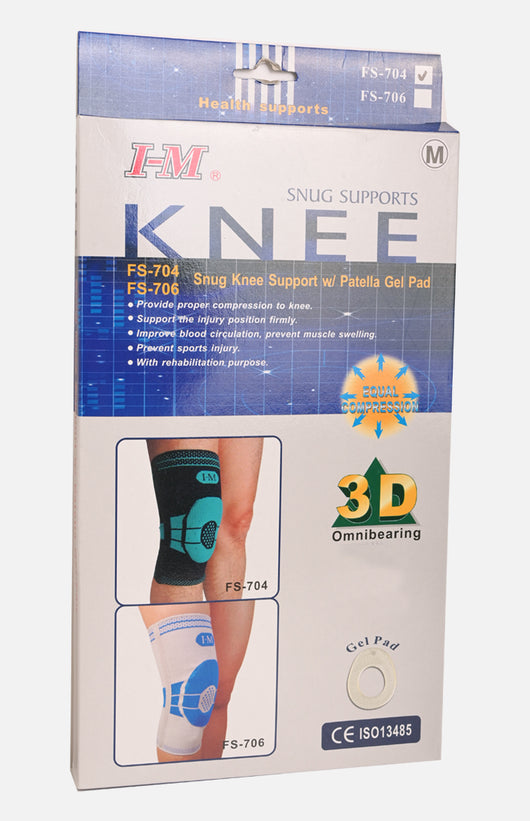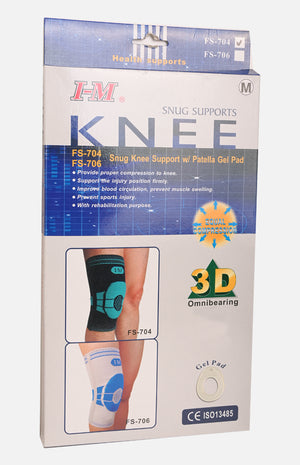 I-m Snug Supports Knee Fs-704 Sung Knee Support W/ Patella Gel Pad (M)
I-Ming Sanitary Materials Co. Ltd
Regular price $0.00 HKD $350.00 HKD Sale
Highlight :
Provide proper compression to knee
Support the injury position firmly Improve blood circulation, prevent muscle swelling
Prevent sports injury
With rehabilitation purpose
Material :
52% Nylon, 20% Polyester, 18%
Size: M
Hight: 11.5"
Circumference: 30 cm-34 cm
Adopts most advanced German knitting technique, this is a 3 dimensional shaped design, anatomically knitting supports ensures a proper and comfortable fit the Knee contours, and provides compression equally to knee joint. The gel pad can stabilize patella and its particle provides massage for the muscles to improve blood circulation and helps to reduce muscular tension and pain and enable fully protect joint, patella and tendons.
If rashes, hives, itchiness or any irritation occurs, discontinue use and consult a physician.
---