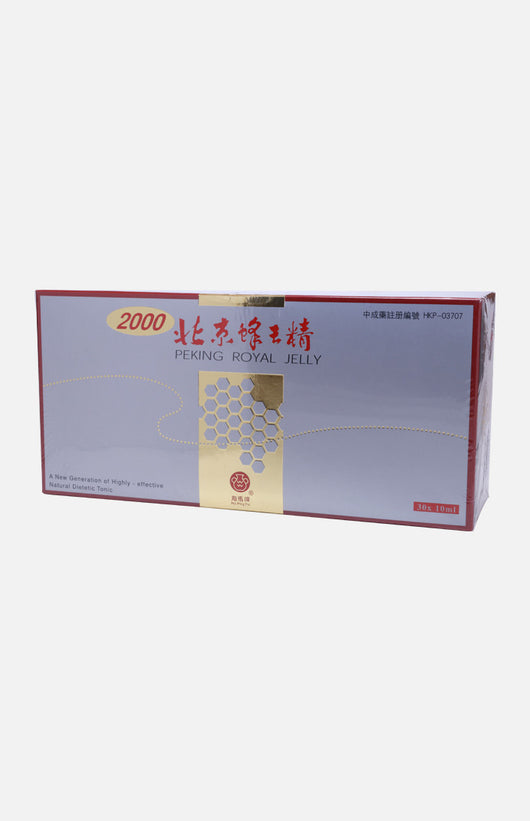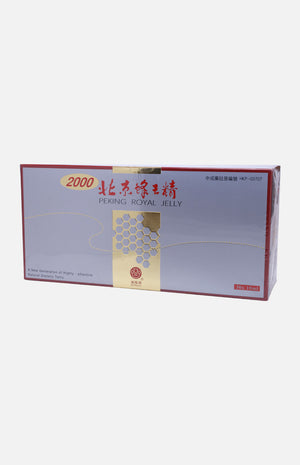 Hoi Ping Pai 2000 Peking Royal Jelly (30 bottles)
Hoi Ping Pai
Regular price $317.00 HKD $317.00 HKD Sale
Highlight :
Natural Dietetic (Oral Liquid)
Each bottle contains 2000mg fresh royal jelly
Ingredients :
Fresh Royal Jelly (2000mg of 10ml)、Fructus Schisandrae, Radix Codonopsis Pilosulae, Fructus Lycii, Honey
Suitable for people concerned about loss of body weight, loss of appetite, weakness after illness or child-birth May improve the active function of the brain, raise the recovering of spirit and physical strength Spec.: 30 bottles/box. 10ml/bottle Usage and Dosage: Orally, one bottle each time, one time daily Expiry Date: 3 years. The specific date on the real object should be considered as final. Please follow the instruction on the product.
Allergy suffers should use cautiously or according to the advice of your physician.
It contains high quantity of fresh royal jelly, any sediment in the bottom of the bottle, shake well before taken. It does not affect the good effect.
Information is for reference only. Refer to the instruction that comes with the product for details.
Hong Kong Registration No.: HKP-030707
---