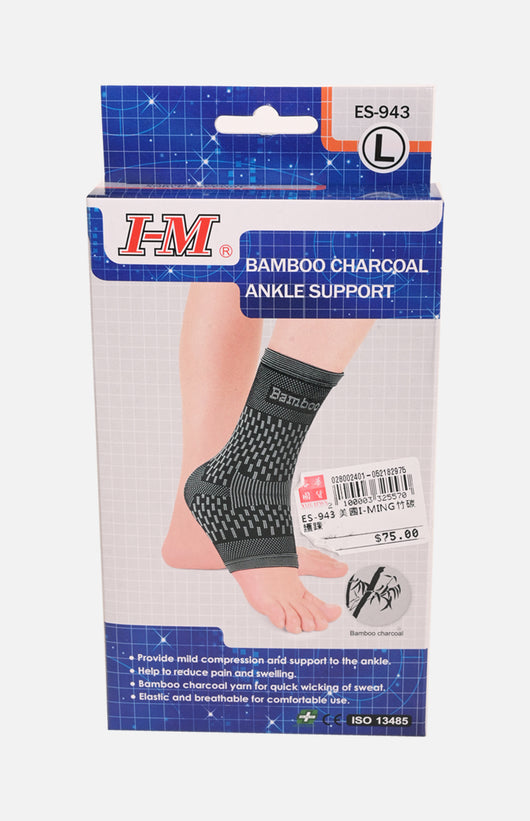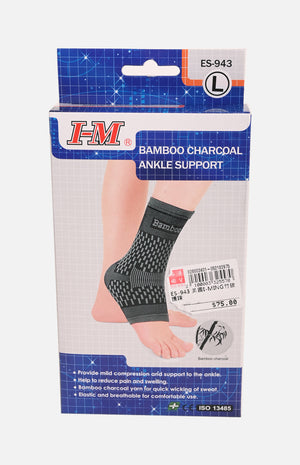 I-m Bamboo Charcoal Ankle Support Es-943 (L)
I-Ming Sanitary Materials Co. Ltd
Regular price $75.00 HKD $75.00 HKD Sale
Highlight :
Provide mild compression and support to the ankle
Help to reduce pain and swelling
Bamboo charcoal yarn for quick wicking of sweat
Elastic and breathable for comfortable use
Material :
34% Nylon, 25% Rubber, 20% Polyester, 18% Bamboo Charcoal, 3% Spandex
Size: L ,Circumference: 26 cm-31 cm
This product is designed to provide mild support and compression to the ankle, it helps to reduce pain and prevent injury. It is made of bamboo charcoal fiber which features of efficient sweat absorption and odor-free. Elastic knitting construction can fit snugly and breathable material secures maximum wearing comfort. It is ideal for ankle protection in daily activity
If rashes, hives, itchiness or any irritation occurs, discontinue use and consult a physician.
---