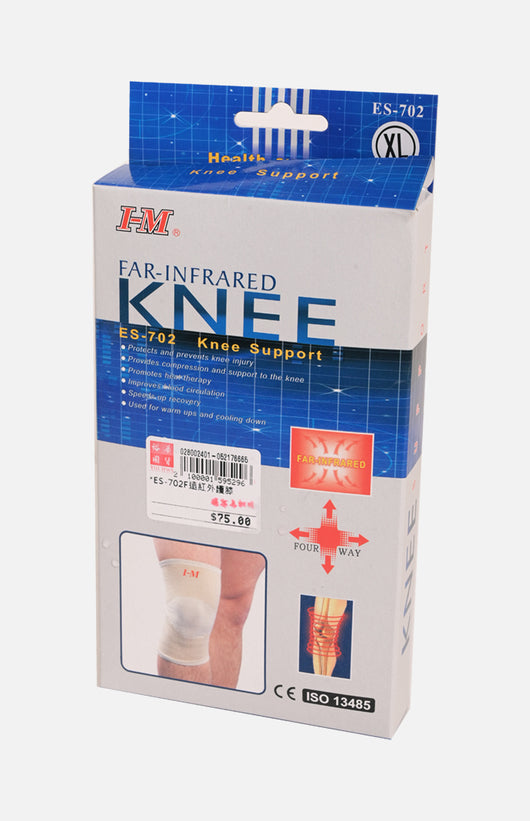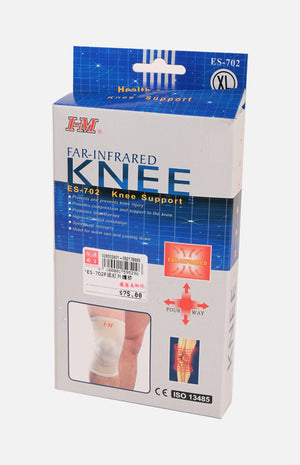 I-m Es-702 Far-infrared Knee Support
I-Ming Sanitary Materials Co. Ltd
Regular price $75.00 HKD Sale
Highlight :
Protects and prevents knee injury
Provides compression and support to the knee
Promotes heat therapy
Improves blood circulation
Speeds up recovery
Used for warm ups and cooling down
Material :
50% Rubber, 20% Nylon, 20% Cot
Size: XL, 42cm-46cm
This elastic Far-infrared support is made from a Combination of spandex and ceramic infrared elements to provide maximum profection against injury to-the knee and perfect for rehabilitation. It is cool to wear, allows free ventilation, speeds up recovery, reduces pain and swelling. Prolonged use improves the heat therapy provided and is highly recommended.
If rashes, hives, itchiness or any irritation occurs, discontinue use and consult a physician.
---