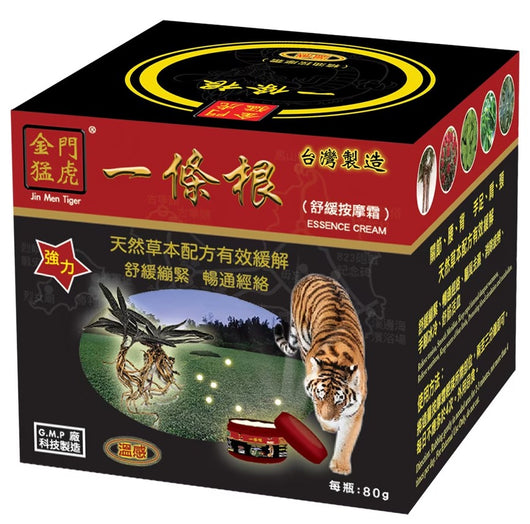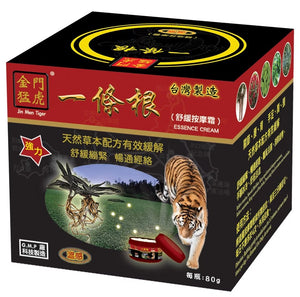 JIN MEN TIGER YiTiao Gen Essence Cream 80g
金門猛虎
Regular price $118.00 HKD $118.00 HKD Sale
Highlight :

Natural herbal formula effectively solves joints, waist, back, hands, feet, shoulders and neck

Does not contain salicylic acid, all natural plant ingredients, no western medicine ingredients, not easy to cause sensitive itching and side effects

Ingredients :
Made with root extract, peppermint, eucalyptus, sandalwood and rose flower essential oils.
Soothing and tightening, smoothing the meridians, driving the wind to the wet, eliminating fatigue, cold hands and feet, Shujinhuoxue.
Storage: Store in cool , dry place amd avoid direct sunlight.
---