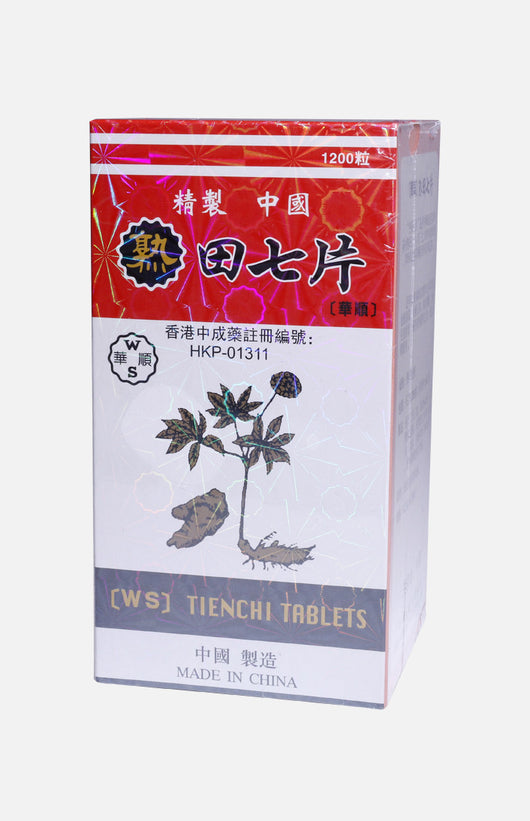 Wah Shum Tienchi Tablets (1200 Tablets)
Wah Shum
Regular price $480.00 HKD $480.00 HKD Sale
Highlight :
Tien Chi is an herbal medicine grown in Yunnan
Suitable for people concerned about general debility, weakness after illness or childbirth, loss of appetite etc.
Ingredients :
Radix Notoginseng Powder
Spec.: 1200 tablets/bottle, 0.2g/tablet Usage and dosage: 2 to 3 times daily, 6-10 tablets each time. To be taken with warm water or hot soup Expiry date: 2 years. The specific date on the real object should be considered as final. Please follow the instruction on the product.
Do not use when suffer from common cold and fever.
Information is for reference only. Refer to the instruction that comes with the product for details.
Hong Kong Registration No.: HKP-01311
---