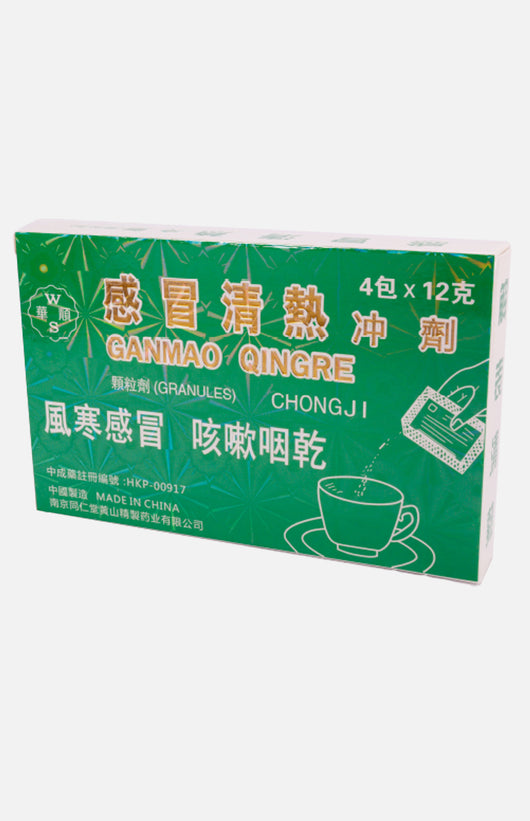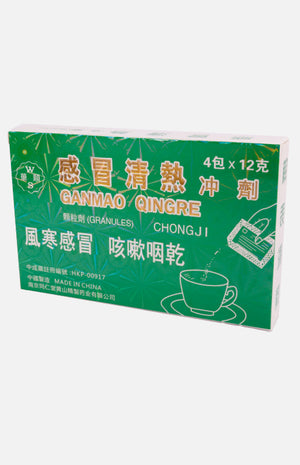 Wah Shun Cold Granules (4 Packs)
Wah Shun
Regular price $26.00 HKD $26.00 HKD Sale
Highlight :
Effective relief of cold, headache, fever, chills, general aching, stuffed running nose, cough and dryness of the throat
Ingredients :
Herba Schizonepetae, Radix Saposhnikovae, Folium Perillae, Radix Platycodonis, Radix Angelicae Dahuricae, Herba Menthae, Rhizoma Phragmitis, Radix Bupleuri, Radix Puerariae and Herba Vioae, Semen Armeniacae Amarum
Spec.: 4 bags*12g
Storage: Sealed, store in cool, dry place
Best befroe: Shown on the pack
Usage: Take with water orally. One bag each time. 2 times per day.
Attention: If condition is not improved, consult a medical doctor.
Above information is for reference only. Please refer to the instruction for details.
Hong Kong Registration No.:HKP-00917
---