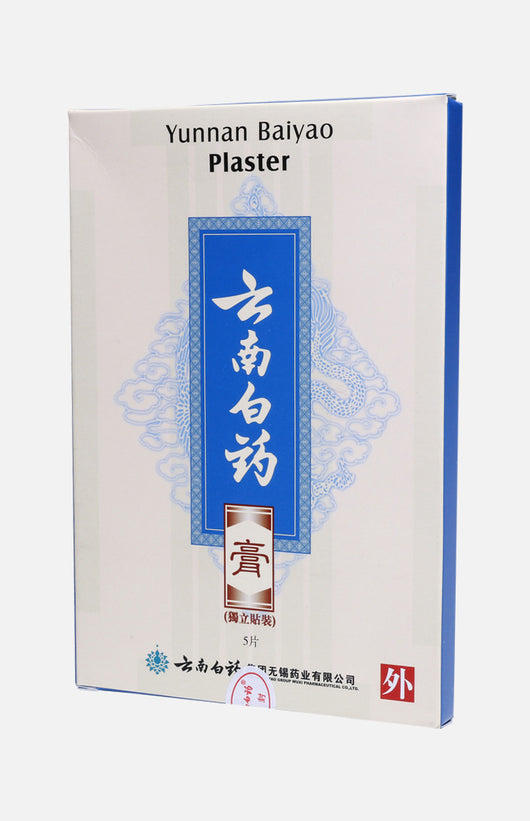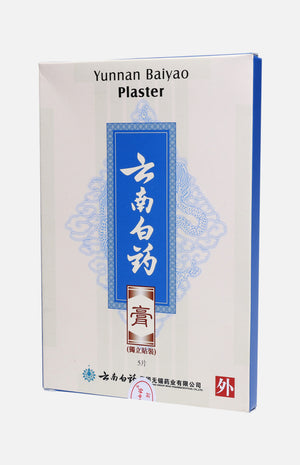 Yunnan Baiyao Plaster (5 Pcs)
Yunnan Baiyao
Regular price $95.50 HKD $95.50 HKD Sale
Highlight :
Activate blood circulation, reducing swellings, relieving pain, used for traumatic injury, etc.
Made of valuable herbal medicine in Yunnan
Ingredients :
Notoginseng Radix Et Rhizoma, Borneolum Syntheticum, Dioscoreae Nipponicae Rhizoma, Dioscoreae Rhizoma, Erodii Herba & Geranii Herba, Radix Aconiti Brachypodi (Processed) etc.
A Famous product with a long history Spec.: 5 pcs/box, 6.5cm*10cm/pc Usage and dosage: Stick to the affected area for 8-12 hours Expiry date: 3 years. The specific date on the real object should be considered as final. Please follow the instruction on the product.
It is prohibited for pregnant woman.
Not applicable to allergic skin and broken skin.
For children, medical advice should be sought before use.
Information is for reference only. Refer to the instruction that comes with the product for details.
Hong Kong Registration No.: HKP-00255
---